Background and Challenge
VEO manufactures low and medium-voltage switchgears for various purposes, as well as control systems, automation and drive system cabinets. The search for tools at the company's headquarters in Vaasa, Finland, had become a daily challenge for the technicians. They hoped to find a solution that would help them find the tools they needed quickly and easily.

Solution
"Our partnership with Trackinno started in 2021 when we realised that we really needed help in the indoor positioning of our tools and devices. Every day our employees had to spend too much time searching for tools and we did not have up-to-date information on what tools we already had. Trackinno solved this problem for us with a well-functioning indoor positioning system," says Reijo Paalanen, Production Development Manager at VEO headquarters in Vaasa.

Indoor positioning was introduced at the Vaasa factory with a pilot test, after which the positioning system was extended to the entire factory. With the help of Locators on the ceiling and tags attached to the tools, technicians can now track the location of the tools in real time.

Results
"Trackinno's mobile app is clear and easy to use. It has helped us direct our resources to the actual tasks instead of searching for items. I am glad we no longer have to spend so much time running back and forth in the hall," says Peltoniemi.



Next Steps
Thanks to indoor positioning, all calibration certificates are now gathered in one specific location where employees can easily find them. The visible benefits achieved through intelligent indoor positioning have also been noted by Mikko Peltoniemi, who has worked at VEO for ten years.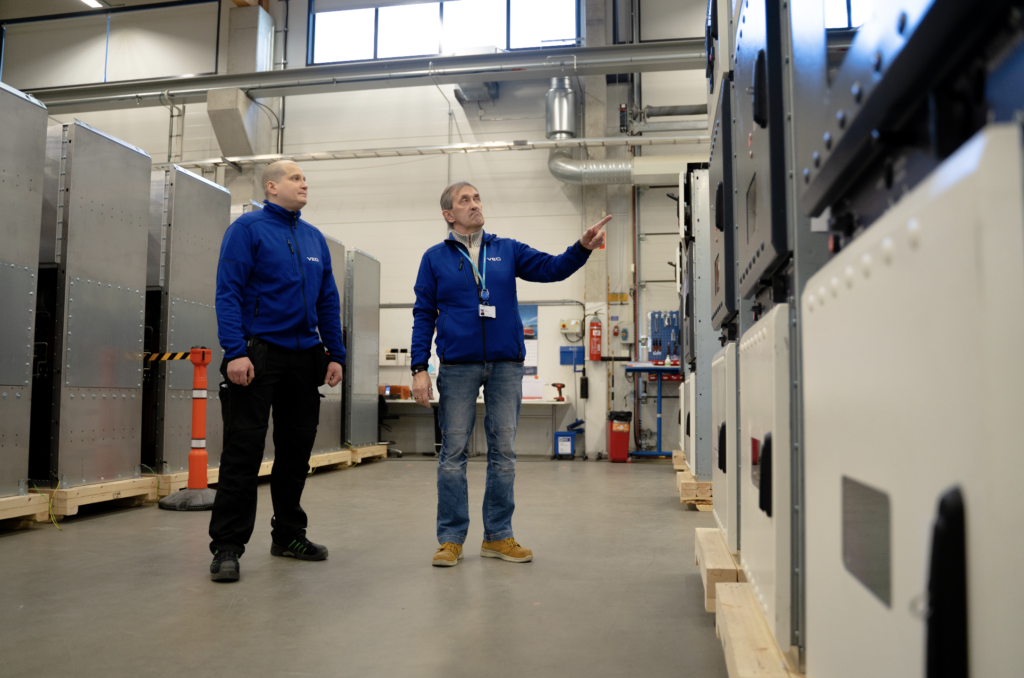 According to the employees, indoor positioning has met their expectations and there is no turning back. The system is constantly being developed together with Trackinno's experts, taking individual needs into account.
"Cooperation with Trackinno is really great; they are always there for us when we need help. It's great that we can continue to develop the software to meet our needs even better. Trackinno's easy-to-use indoor positioning system has met all our needs, so I can truly recommend it to others," says Paalanen.
For more information, visit trackinno.com.