BACKGROUND
The modern logistics centre at the headquarters in Gelsenkirchen in the Ruhr region includes a total of 17,000 sqm of handling and logistics space with 93 loading gates. 10,000 sqm of the area are used for international cross-docking and 7,000 sqm for logistics services as part of contract logistics. With state-of-the-art technology, the four logistics halls meet all the requirements for fast and environmentally friendly goods handling.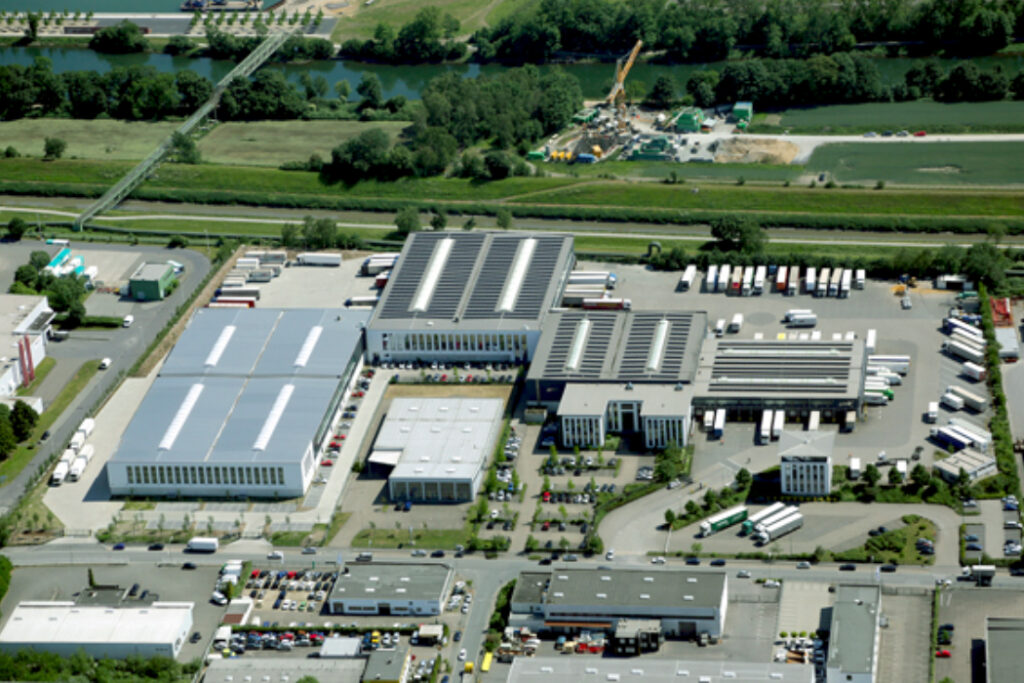 CHALLENGE
In order to process the high volume of goods that pass through the warehouse area in Gelsenkirchen every day with consistently high service quality, seamless shipment tracking is vital for LOXX Lagerlogistik GmbH.
Since 2016, the company has relied on the CargoVIS video management system from DIVIS with the additional Location & function for scanner location to ensure punctual and damage-free deliveries to its customers. During the initial installation, it was necessary to equip the scanners with tags or transponders, small hardware parts for signal transmission. The tracking subsequently delivered precise results, and the consignment research, as well as the claims processing, could be accelerated considerably. However, the transponders caused ongoing costs through acquisition, maintenance and repairs. In addition, malfunctions of this hardware accessory often only became noticeable afterwards, resulting in tracking failures and ultimately missing data in the information flow of the consignment tracking.

SOLUTION
When DIVIS added the new tagless Quuppa-powered solution to their product portfolio, a solution offering reliable location information without tags, LOXX was immediately convinced. The barcode scanners can be located with sub-meter accuracy directly via an app developed by DIVIS. The Quuppa system detects Bluetooth® signals from mobile devices and registers the location of the scanned goods in the logistics hall.
The integrated Quuppa Divis app operates on any smartphone or mobile device with Bluetooth® connectivity and is less susceptible to interference due to the elimination of tags. New scanners can be effortlessly added to the locating system at any time by simply installing the app.
All four logistics halls in Gelsenkirchen were equipped with the Quuppa system. Thanks to the reliable robust dust protection, the Quuppa solution is also ideal for harsh logistics environments. In addition, the system can be easily updated over the air and operates at high transmission speed.
Through careful planning and with a lot of expertise, the DIVIS technical team has succeeded in deploying the system even in very different environments with different ceiling heights, etc.



RESULTS
Time savings with simplified goods handling in the cross-dock
Cost savings in the elimination of the acquisition, operating and maintenance and repair costs of the tags
Elimination of transponder malfunctions, thus increase in tracking reliability for seamless consignment tracking
Time savings with reduced search and loading times
Increased service quality
Rapid return on investment through operational efficiencies and reduced costs.

NEXT STEPS
LOXX Lagerlogistik GmbH is enthusiastic and plans to continue the close cooperation with DIVIS.

---

LOXX Lagerlogistik GmbH was laid in Essen in 1977. Thanks to the responsible persons' feel for the changing markets and their ability to react in an innovative manner and to always be where the flows of commodities are, the company grew continuously and moved to Gelsenkirchen in 2000.
In the course of our corporate development, in addition to know-how in the areas of logistics and freight forwarding, our international team also offers more than 40 years of experience in transport in Eastern European and Central Asian countries. Furthermore, we also have long-term experience in Western Europe, and we carry out outsourcing of entire logistics processes for our customers, accomplishing logistics services on a high level.
Information on the company LOXX Lagerlogistik GmbH can be found at: www.loxx.de
---

Deutsche Industrie Video System GmbH (DIVIS) is an owner-managed, medium-sized company based in Bordesholm. We develop and distribute turnkey system solutions for visual consignment tracking in freight forwarding and parcel handling as well as warehouse logistics throughout Europe. Our special logistics video solutions offer transparency and help to make logistical processes more efficient.
Companies with over 500 locations in more than 20 European countries rely on our long-standing experience.
From medium-sized businesses to corporate groups – the intelligent systems are tailored exactly to the customer's needs. We offer consulting, individual solution development and smooth project implementation. An efficient service guarantees sustainable success.
With more than 20 years of experience, our company stands for sustainability, partnership and high reliability.
Information on the company DIVIS can be found at: www.divis.eu