Lite & Large
New Quuppa Dimensions
As Location technology gets widely adopted across large organizations, managing multiple sites through one dashboard becomes more and more relevant.
Introducing: Quuppa Site Manager, a Cloud service for monitoring all your systems, controlling outputs, accessing data, updating software, and more. Together with the next-generation Dockerized Positioning Engine and dedicated Quuppa Controller edge devices, you will have a robust distributed system with resources in the right places: heavy computing of Location data happens on-site, after which the data can be sent to various endpoints, either locally or to cloud services.
A secure connection between the Sites and the Quuppa Site Manager is a given, but perhaps still worth mentioning. And should you want to have it all in your Private Cloud, that is also an option.
With the Quuppa Site Manager, you'll manage your site even before it's up and running. The Mobile Deployment Tool is a game changer for the installation process of the Quuppa System. It allows the same person who is mounting the Locators to also carry out the deployment, with little to no previous experience or understanding of how the system works. You can also divide the work and have a full team working on the same project simultaneously. All they need is a smartphone. All you need is the Quuppa Site Manager.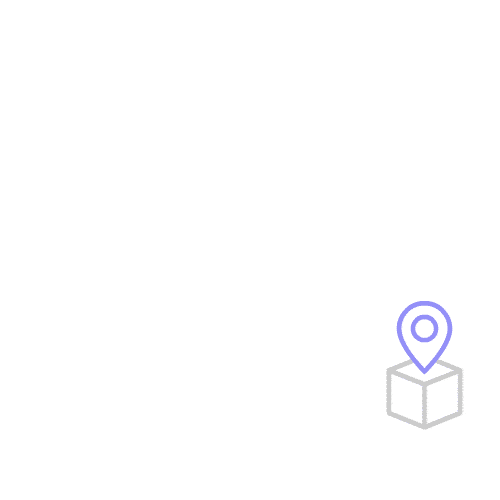 Quuppa is known for providing the most accurate indoor location, reliably and in real-time. However, in many cases, it may be enough to just know the approximate location of assets, or perhaps only whether they are present or not.
For example, it could be enough to know how many empty pallets you have available in your warehouse, but once a pallet is in use and moving across the production line, it's vital to know its precise location at any given time.
With the 8.0 release, we are introducing Quuppa Lite – a perfect solution for use cases where precise location is not mandatory throughout the entire facility. With Quuppa Lite you will know in which area your assets are, without compromising the real-timeliness and reliability. Quuppa Lite fully supports our backchannel features, making it a perfect data gateway for sensors and other devices. It's a very cost-effective way to expand your Quuppa System, while still keeping the option to upgrade to accurate Location, should your needs change.
Tools for Easy Deployment
Over the years, Quuppa systems have been installed in all kinds of environments, from hospitals and offices to sports arenas and museums, from mines and factories to warehouses and aircraft hangars. Every site has it's unique charasteristics and requirements for the infrastructure. With careful planning of the network topology and utilizing our latest Tools for Easy Deployment, installation costs can be significantly reduced.
Q-port is a PoE-powered cable concentration device which enables for example star topology and daisy chaining for the Locator network.
Q-Link is a wireless connectivity option for cases where pulling a network cable is difficult but electricity is more easily available, such as outdoor light poles.